Used Cars Chicago, IL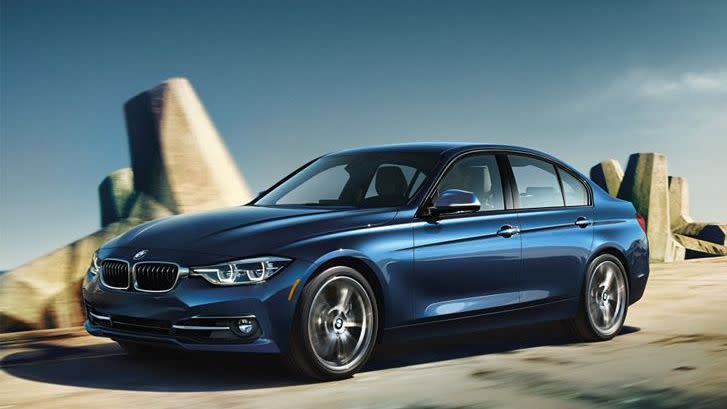 Perusing the market for a premier pre-owned model can present several different hurdles. Finding the right place to shop, the proximity to you, and the online tools at your disposal play a major role. We at Used Cars of Chicago are here to lay those difficulties to rest when you tap into the handy features that we have implemented onto our website. We have mapped out pre-owned dealerships in the Chicagoland area and beyond for a full-fledged shopping experience unlike any other, so start your quest today!
Getting Started
Before you begin your search, you should decide what type of model will fit your daily tasks. We include a couple different segments of used vehicles that allow you to get your hands on a ride that is like-new or frugally priced. For instance, our Certified models receive the seal of approval from their manufacturer, typically have low mileage, and have been refurbished so you can't even tell it has been driven before. If you are interested in putting yourself at the helm of a driving option that hasn't been passed around from driver to driver, take a look at our One-Owner models. While you are at it, you can look at the CARFAX® and confirm everything it has been through. Another category worth diving into is our Specials. This avenue lets you secure a set of wheels at a lower price that won't break the bank!
Online Features
Instead of spending your entire weekend traveling from dealership to dealership, we have made the research process a breeze when you navigate to our home page. Here, you will be able to access your favorite Year, Make, Model, and preferred price range to start sifting through the largest selection of dealers with the lowest prices in the area. Once you refine your search, you will be promptly redirected to a screen filled with different models that fit your credentials in the area. After that, you can start scrolling though each page at your leisure! Next to each listing, you will find pertinent information like the dealership location, the mileage, trim level, VIN, drivetrain, and more. If the ride piques your interest, you can confirm its availability and give the location a phone call for a test drive!
What Manufacturers are in Stock at Used Cars of Chicago?
It is essential to know that you won't have to fence yourself into a limited selection when you entrust us with your automotive endeavors. Since we boast a large selection of pre-owned models from dozens of locations, you will have the choice from the cream of the crop. That includes Certified Honda's, One-Owner Chevrolet's, and a host of luxury models like Jaguar, Ferrari, Audi, Acura, Porsche, and many more! While you are on our Inventory page, we suggest making use of the extra filters on the left side of your screen to help narrow your options down even further. Just enter your preferred vicinity, fuel economy, seating capacity, and even color, to help cultivate your options even further!
We play host to fantastic used cars for sale near Chicago, IL. We hope we have piqued your interest in what sets us apart from the competition, and you can dive in even further when you start your search today!