Used Jeep Wrangler Unlimited for Sale Chicago, IL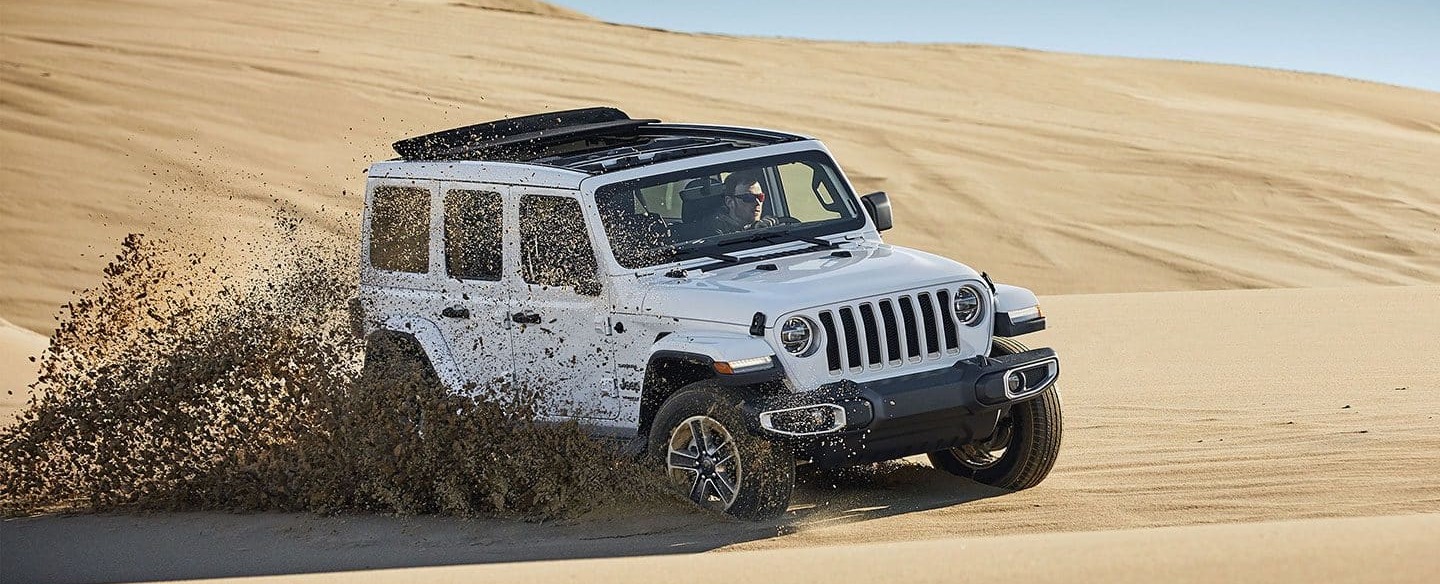 How Do I Find a Used Jeep Wrangler Unlimited near Me?
There's nothing wrong with shopping on a budget, and at Used Cars of Chicago, you can find the cream of the crop if you're on the hunt for that perfect pre-owned model. We understand how daunting it can be when searching for a model that doesn't have enough information on it to give you the peace of mind. So our team would like to lead you to our website, where you can find once-driven options, such as the Jeep Wrangler Unlimited!
Jeep Wrangler Unlimited
The greater Chicagoland area is home to many cities, and plenty of opportunities to venture out and expand your horizons. If this sounds like your cup of tea, why not set yourself up with a vehicle that can handle nearly whatever life throws at it? When you get behind the wheel of a Wrangler Unlimited, you'll not only get to traverse through various road conditions, but you can also invite more people along for the excursion. This version of a beloved classic has a rear row, so three extra individuals can join in on the fun.
Used Cars of Chicago
If you're curious about Used Cars of Chicago, allow us to fill you in. This site is a database that allows you to find nearly any pre-owned models from dealerships in the area. Rather than spending hours of your precious time flipping through pages of search engines to find a nearby dealer that may or may not have a ride you're looking for, you can find a cultivated selection right here on our site. The Wrangler Unlimited is a hot buy right now, and you deserve to have your shot in the driver's seat. So when you're ready to see why everybody loves this midsize SUV, start your shopping here! If you're searching for the best bang for your buck, we recommend checking out our Used Vehicle Specials.
Inventory
As we've previously stated, we want to make your car-buying experience simple and convenient. All you've got to do is move your cursor to the top of the page and select the Used Vehicles dropdown. From there, you will be brought to a list of the thousands of driving options that we've located in the area. To narrow down your search to a used Jeep Wrangler Unlimited, select the filters on the left side of the page according to the make and model of the aforementioned ride. You can even narrow your search even further by selecting Certified Vehicles to ensure peak performance qualities.
You can find plenty of options when you're on the hunt for the right used Jeep Wrangler Unlimited for sale near Chicago, IL. Search Used Cars of Chicago to get started!