Used Volkswagen Jetta for Sale Chicago, IL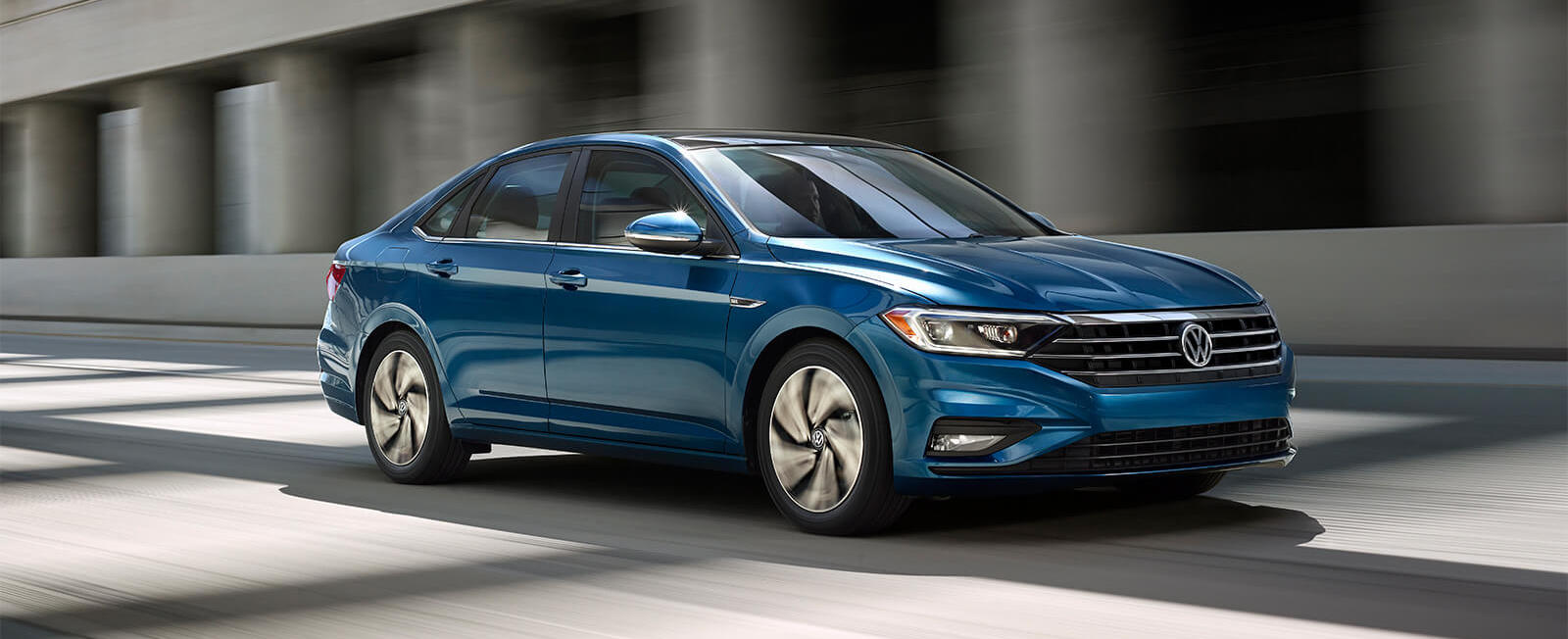 Why Shop With Used Cars of Chicago?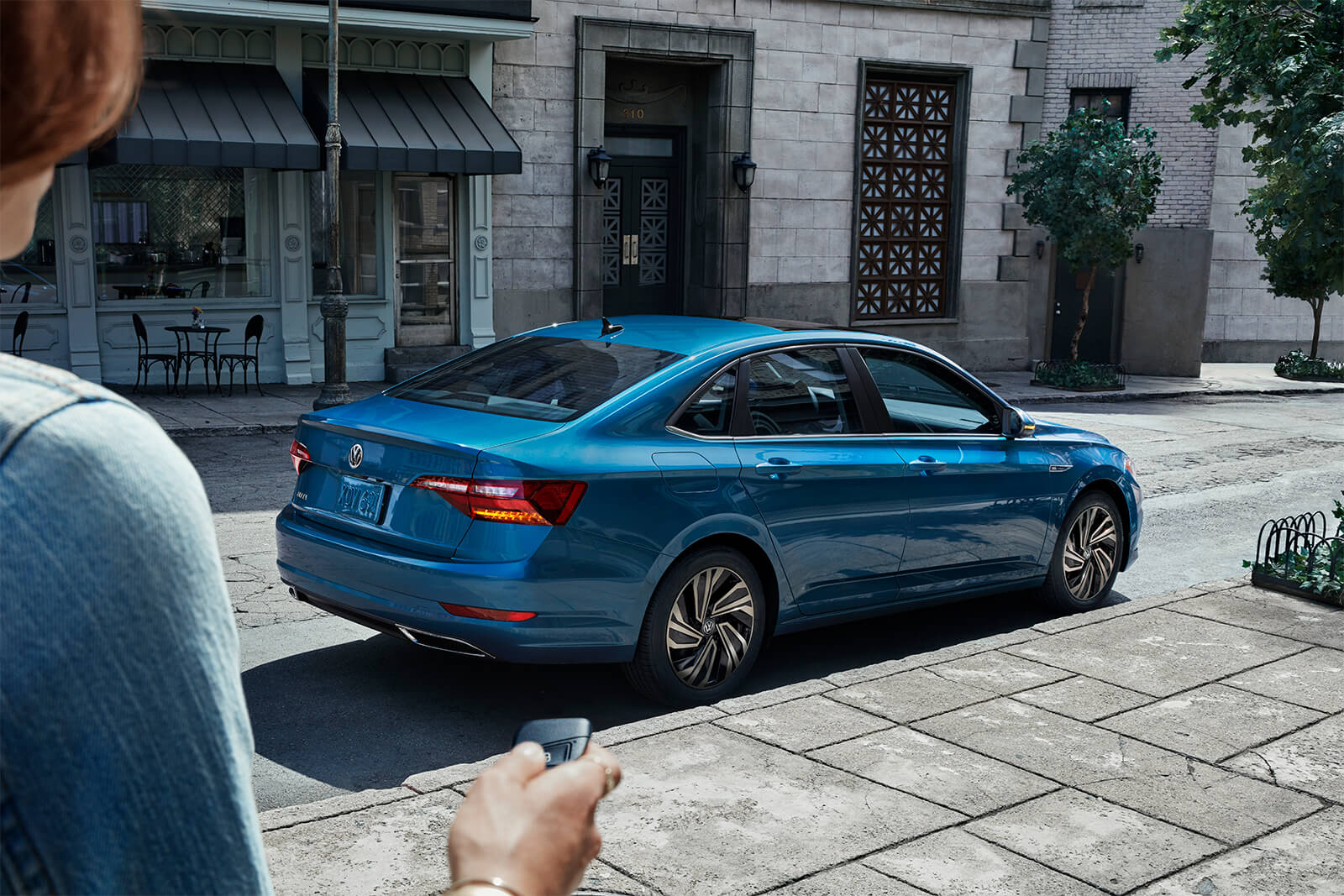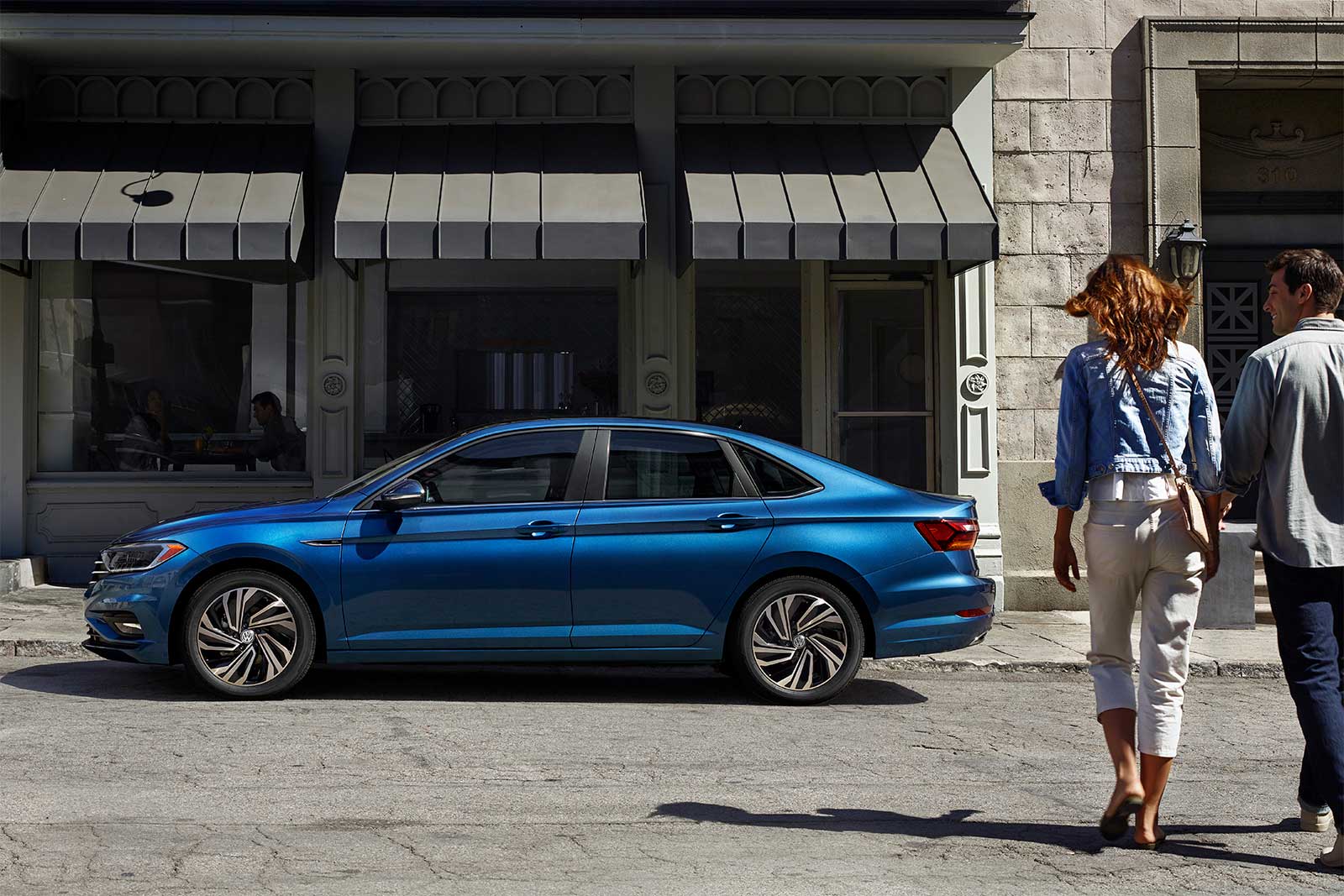 You can add a reliable compact car to your driving arsenal with just a few clicks when you start the shopping process here at Used Cars of Chicago. We have an intuitive website with plenty of easy-to-use tools that will change the way you think about the auto-shopping experience. We also play host to several different locations in the Chicagoland area for your utmost convenience!
VW Jetta
Vehicles of this caliber are perfect for the everyday commuter and modern adventurer. You will see that from the moment that you hop into one of the fantastic options that we showcase to experience the available 4-cylinder engine throttling beneath the hood. From the moment that you tap the accelerator, you will fly forward with conviction to make quick work of your time spent on the interstate. And, the automatic transmission underneath the hood of the Jetta will have you passing the pump regularly, so you can enjoy the performance specs without guzzling fuel. If you choose a newer option, you will have a touchscreen in the center stack that allows you to stay connected at all times. Pair that with the spacious cabin, and you will be making every excuse to hop behind the wheel.
Inventory
You can begin looking for the right VW Jetta from your mobile phone or tablet when you head to our homepage and enter in a few stipulations. Once that is taken care of, you will be sent to a page where you can narrow your options down by using the filters on the left side of your screen. We include dropdowns for the color, year, body style, fuel economy, and so much more, so you can customize your Jetta to your tastes. Once that is accomplished, the screen will refresh, and you will be able to scroll through your options at your leisure. We suggest using the radius feature to find vehicles closest to you. After that, you can take a look at the CARFAX® to become more familiar with past services and collisions.
Certified vs One-Owner
If you haven't already noticed, there are links for One-Owner and Certified Vehicles at the top of our website. If you are not familiar with what each of these entails, then we will be happy to fill you in with all of the details so there isn't any gray area. When you opt for the former, you will have a set of wheels that has only been possessed and operated by one person. This is perfect if you aren't keen on receiving a vehicle that has been driven by multiple people. On the other side of the fence, you can spring for a Certified Jetta, which has undergone a 100-point inspection by a factory-trained technician, has extended warranties, and so much more!
You can hop behind the wheel of a used Volkswagen Jetta for sale in Chicago, IL, when you shop with Used Cars of Chicago. While you are here, take a peek at our Specials!